The Blessing Post: Giving to Those in Need in the Manchester Community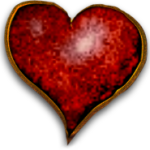 On the third Saturday of every month between 9 a.m. and noon, Alesia Free Methodist Church hosts the Blessing Post. In partnership with Saint Paul's Independent Church, we reach out to the greater Manchester community.
As we distribute household items to local families in need, we share the love of Christ. Join us to receive the blessings of giving to others in Jesus' Name.
The Blessing Post is held in All Saints Hall, on our church's lower level. Please see the volunteer sign-up sheet on the bulletin board in the narthex. (Volunteers are welcome to drop by the Blessing Post on the third Saturday of every month – but signing up allows you to receive updates about any schedule changes.)
If you would like to support this effort by helping to refill our supply of household items, please use the list below as a guide. You may also make a monetary donation to the Blessing Post through the church.
---
Cleaning Products
Dishwashing Soap
Cleaning Gel/Bleach
Kitchen & Bath Disinfectant (Pine-Sol, etc.)
Laundry Detergent (50 oz.-size or smaller)
Toilet Bowl Cleaner
Soap Pads (for example, SOS or Brillo)
Window cleaner (Windex or other spray cleaner)
Disinfecting Wipes
Paper Products
Facial Tissue (Kleenex, Puffs, etc.)
Paper Plates
Paper Towels (individually-wrapped rolls)
Toilet Paper (individually-wrapped rolls)
Personal Hygiene Products
Bar Soap
Bath & Body Soap
Liquid Soap for Handwashing (Softsoap, for example)
Shampoo & Conditioner
Toothpaste
Toothbrushes
Women's Deodorant
Men's Deodorant